Thanks to those that give back to PR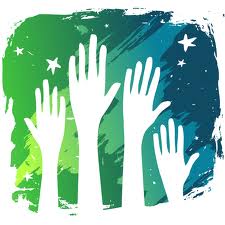 I was extremely fortunate to be able to attend this year's Public Relations Society of America (PRSA) Counsellors Academy. Geared to owners and senior leaders of agencies of all sizes, the conference focuses on the business-end of the business, and is is designed to help agencies maximize profits, people and potential.
I had wanted to attend the conference for some time, and it certainly lived up to my expectations. Fabulous speakers, all with something to teach me. And many of them senior leaders of agencies themselves, willing to share their "secret sauce" with us all.
What I was reminded of during the conference was how willing the PR industry in North America is to give back to colleagues, newcomers, students and yes, even competitors. And that made me very proud of my profession!
My first experience of this was when I sent out twenty letters to twenty agencies in Toronto many years ago, hoping to make my dream of working abroad (I was born and raised in London, England) a reality. What I found is that every one of those that agreed to see me while I was in town also gave me the names of two or three other folk I should see while I was around. And yes, those folk took my calls and saw me too.
Soon after I started the job that resulted from those meetings, the firm I worked for agreed to fund my membership of the International Association of Business Communicators (IABC) if I in turn became involved in the association. I did, and today I still am. And that involvement has brought me lifelong friends, a colleague in pretty much every city in the world that I can turn to if I need to, fabulous employees and even clients. It has given me experience in everything from public speaking, to organizing events and judging some of the world's finest communications campaigns.
So I know why I do it. And this weekend it was so wonderful to be on the receiving end of the great work of a series of volunteers. Some organized a flawless event. Some spoke at it and shared the benefit of their years of experience. Some made me laugh, (really hard, out loud), one made me cry (you know who you are). And all taught me something about the value of giving back to your community.
Thanks all. I'll carry your generosity in my heart until we meet again.