Inside PR 2.94: PRSA Digital Impact interview with Matthias Lufkens
This post was originally published on Inside PR 2.94.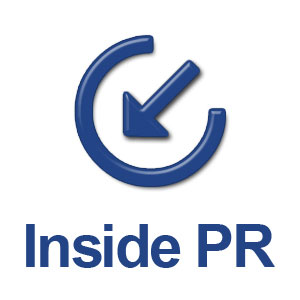 As part of our partnership with PRSA's Digital Impact, we feature an interview with Matthias Lufkens, former social media director for the World Economic Forum in Davos, discussing the organization's use of social media.
Matthias has several takeaways from his presentation:
1. The number of visitors to your own website is less and less important; organizations now have to be everywhere, on all the social sites.
2. Start by sharing riveting content.
3. Being active in social media means ceding control and letting people comment and share your content.
4. Create communities and then engage and lead them.
He has an additional piece of advice for communicators: look at online communities as your friends and that will change the way you build relationships with them.
Joe cites a KPMG study on how much social engagement activity emanated from Davos this year and how social media really opened the gathering to the world.
Gini calls out Matthias' comment about having a small team and says with social media, a few people who know what they're doing can accomplish a lot.  She doesn't agree with his point about traffic your site being less relevant and believes social channels should drive people back to your site.
Martin mentions Matthias' point about thinking of customers as friends and having that inform the way we communicate with them by avoiding the hard sell.
********************************************
Send us an email or an audio comment to [email protected], join the Inside PR Facebook group, leave us a comment here, message us @inside_pr on Twitter, or connect with Gini Dietrich, Joe Thornley, and Martin Waxman on Twitter.
Our theme music was created by Damon de Szegheo; Roger Dey is our announcer.
This week's episode was produced by Kristine Simpson.