Seven leads to hook readers
Sometimes getting the first paragraph down is the hardest thing about writing. Get it right, and the rest of the story will flow. Often it helps to remember the seven main lead sentence formats. Write your lead following one or two of the established frameworks, choose the one that works best, and away you go.
Summary lead: This answers the 5Ws of the story in one sentence and is usually the best choice for a news release.A Company is launching A Product at A Trade Show taking place On A Date, in A Town, it was announced today.The journalist gets the all the facts and can make a decision about where it's worthwhile to find out more.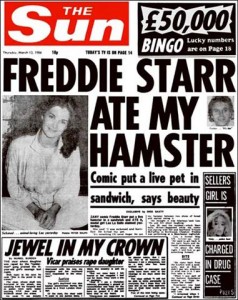 Question lead: Good for feature stories, columns and blog posts this lead can be effective in drawing readers in. What has wheels, is green and everyone is jumping on it? The environmental bandwagon is rolling through marketing departments of large corporations all over the western world as companies seek to appeal to ethically-motivated consumers. Here, curiosity is raised with the question and the issue being discussed is explained in the answer. Avoid using questions that require a yes/no answer. Have you made your will yet? No. Not interested. Turn the page. Or, Yes. Not interested. Turn the page.
Factual lead: Using statistics and hard facts up front can gain immediate interest and encourages the reader into the story. Fifty per cent of working mothers fail to prepare healthy family meals because they 'just don't have the time', according to a survey conducted by A Meal Preparation Company. The target audience will identify regardless of which side of the issue they fall on.
Quotation lead 1: Drawing on well known sayings and famous quotes gives the reader immediate context. Mark Twain once said that reports of his death were greatly exaggerated; that thought sprung to mind yesterday as I strolled around ICEi, the international trade show for the online gambling industry. Most people are familiar with the quote and they understand it to mean: don't take reports at face value. They now have the context to read on to find out why online gambling is alive and well.
Quotation lead 2: This one is a cousin to the factual lead and is a great way to report on events and speeches and for Op/Ed and comment pieces. "Freddie Starr ate my hamster!" is one of the most famous quotation leads and typifies the red tops' use of quotation leads. "He may have been grey to the world, but he was a very exciting lover." This quote led many of stories that resulted when Edwina Curry published her memoirs, which including details of prime ministerial nookie.
Anecdotal lead: This can be an effective device, if done well. I heard one on the local radio the other day; the reporter was attempting to draw from her personal life to illustrate her point. I was with my grandchildren other day and was enjoying watching the kids playing and running around in the school yard, when it struck me. This is how my love for God makes me feel, energetic and full of joy! I'd call this a shoehorn lead myself. But if you read this bullet point in the context of an article on writing anecdotal leads…I think you'll get the point.
Descriptive lead: This is where you draw a picture with words to put your reader into the scene and is very effective for longer feature stories. It was a dark and stormy night. Cliched but effective. Sitting in the food court of a busy suburban mall, the yummy mummies were ignoring their designer prams while greedily gulping down lattes and exchanging lively banter among themselves. Readers can picture themselves in the scene and are now part of the story.
I think that just about covers it, but I have left any out? Let me know. Share your favorite leads.
This post was originally published on Sherrilynne Starkie's blog.