Inside PR 3.03: On ethical communications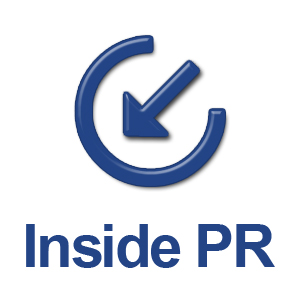 There's a fine line between a buzz-worthy publicity stunt and crossing to the darker side of ethical communications. Sure, you want to be creative and original in order to draw attention to your news, but you should never overtly mislead.
Thanks in large part to social media, we work in an industry that's considerably more transparent than it used to be. And the vast majority of communicators are committed to telling the truth and behaving in an ethically responsible manner.
However, there are always examples of practitioners that cross the line and hurt the positive reputation our industry is trying to build.
On Inside PR 3.03,  Gini Dietrich, Joe Thornley and Martin Waxman discuss the post Gini wrote about Ryan Holiday's new book, Trust Me, I'm Lying.  Holiday claims he's a media manipulator. To prove it, he and his assistant conducted a test where they posed as sources and responded to reporters who were looking for experts to quote in articles. Holiday made up lies that were included in various publications.  He claimed this demonstrated how few media do their homework and how easy it is to bamboozle them with false information.
The hosts agree this is unethical behavior that casts a shadow on the communications industry and reinforces negative stereotypes about PR that, in the majority of cases, just aren't true.
Joe says that in journalism and PR mistakes do happen or something falls through the cracks, but that's the exception and not the rule and that Ryan is a publicity-seeking outlier who's out to sell books.
The situation reminds Martin of P.T. Barnum, a promoter and publicist (among other things), who would do anything to get attention. But it runs counter to our industry and the ethics many of us practice every day.
Gini contends it's not unlike the get rich quick schemes that people fall for and wonders if you need to lie to succeed.
Have a listen to our discussion and let us know what you think.
Note: this program was recorded when Gini, Joe and Martin are all in Toronto and about to watch Gini talk about her new book, Marketing in the Round at Third Tuesday Toronto. Here's a link to the event Twitter feed on Storify.
A version of this post was first published in Inside PR.  Kristine Simpson is the producer.